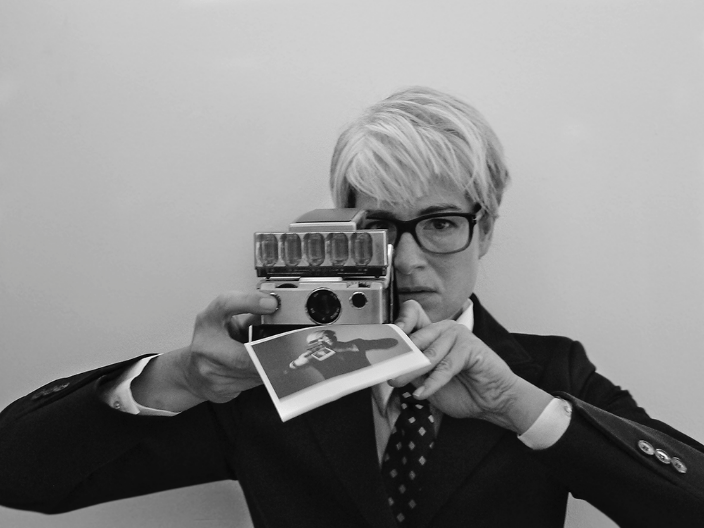 Britta Baumann is a photographer and conceptual artist living and working in Lisbon (PT) and Wiesbaden (GER).
She holds a BA in photography from the University of Applied Sciences and Arts, Dortmund and studied Multimedia Art at Belas-Artes da Universidade de Lisboa, Faculty of Fine Arts. 
In masterclasses with renowned international artist, photographers and editors, she has been continually strengthening her photography skills for many years and working intensively on her portfolio.
She works with own photographs, text, video and found footage and uses multiple experimental forms to expand the boundaries of visual art.
Commissioned work for newspapers, magazines and companies worldwide.
Exhibitions, screenings and awards (selected)
2022
SUPERRAUM Exhibition – Am Rande – 29.09.2022 – 20.10.2022, Dortmund I GER
Foto-Fest Kaiserslautern 15.09.2022 with TABULA RASA at Union-Studio
OFF Bratislava Festival – Shortlisted OFF LIBRIS with TABULA RASA –
STAR Photobook Dummy Award I Nominated with TABULA RASA
FotoWien Festival I Rethinking Nature Project with INTERLUDE
2021
IMAGO Lisboa I Rethinking Nature Project with INTERLUDE
EMOP Luxembourg I Rethinking Nature Project with INTERLUDE
PWA Photobook Week Aarhus I OPEN CALL Shortlisted with INTERLUDE
FRESH EYES TALENT 2021 feat. by GUP MAGAZINE
ART ROTTERDAM Book Release by GUP MAGAZINE
IMAGO Lisboa Festival I Portfolio Shortlisted
2020
15th Julia Margaret Cameron Award 2020
Juror Elizabeth Avedon I HM
Category Still Life, Series Eggs And Other Things
2018
LACP Los Angeles Center of Photography, Street Photography
2017
TPOTY Book and Exhibition London and Hull I UK
London Photo Festival and Thames Festival, London I UK
Urban dotART Photography Festival I Trieste Photo Days I IT
Eigenheim Gallery, Berlin I GER
The Independent Photographer -Talents of the Year- Exhibition
Darkroom Gallery, Fine Art Group Exhibition, Essex Junction I USA
Gudberg Nerger Gallery, Hamburg I GER
LACP Los Angeles Center of Photography, Fine Art Group Exhibition
2016
Photo Independent Art Fair , MAGNUM PHOTOS
ALTER EGO and PUBLIC RESTROOMS Los Angeles I USA
PH21 Gallery in Budapest I Hungary, Group Exhibition -Portraiture-
Na Kashirke Gallery in Moscow, Russia, Projection I ALTER EGO
KOLGA Tbilisi Photo Award Finalist – Group Exhibition, Tbilisi I GEO
IPA International Photography Awards
1st Place in Special I Pets, plus 9 Honorable Mentions
MIFA Moscow Photo Awards
1st Place Nature I 2nd Place Editorial I 2nd Place Nature I 3rd Place Travel
2021
Fachhochschule Dortmund
University of Applied Sciences and Arts
Prof. Susanne Brügger
BA Photography
2020
Belas-Artes da Universidade de Lisboa
Faculty of Fine Arts
Multimedia Art
Selected Masterclasses and Mentoring with Application
2021
Charlie Engman, Fotofilmic, Canada Summer-Masterclass
2019
Adam Broomberg & Hoda Afshar, Made Labs Summerschool, Italy
Alec Soth, Eyes in Progress, France
2018
Clare Strand & Gordon MacDonald, ISSP One Year Int. Masterclass
Jim Goldberg, JH Engström Atelier Paris
2017
Strategies Against the Map, Workshop with Andrea Grützner and Federico Clavarino, Berlin
2016
Bruce Gilden, Masterclass, Magnum Education, Los Angeles and London
Berliner Tagesspiegel, Clariant AG, FAZ Frankfurt, Gruner & Jahr, Merck KGaA, Missy Magazin